Meet our Osteopathy team
---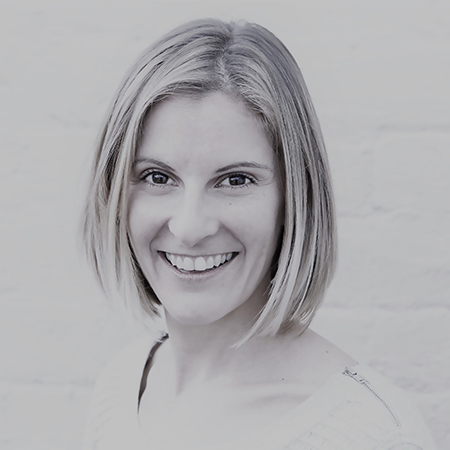 NADIA MERTENS
B.Sci.(Clin.Sci.), M.H.Sci.(Osteo.)
Nadia is currently on maternity leave.
After graduating from Victoria University with a Bachelor of Clinical Science and Masters in Osteopathy Nadia has accrued 11 years' experience as an Osteopath, the past 7 of these here in Perth. Nadia finds Osteopathy extremely rewarding and wouldn't dream of doing anything else. She loves helping people feel and move better, improving their quality of life, and assisting them to identify the causes of their complaints.
Nadia's healthy appetite to continually grow and develop as a practitioner has guided her to train in visceral manipulation with the Barral Institute. Over the past few years this path has formed the cornerstone of her professional development, largely influencing the way that she works. In addition to visceral manipulation, other osteopathic techniques Nadia uses include myofascial release, strain-counterstrain, functional release, joint articulation and mobilisation, and craniosacral therapy. Nadia believes that by combining osteopathic treatment with healthy lifestyle choices can help you to achieve a healthy, active, pain free and enjoyable life.
---
ELLEN BLACK
B.A.Sc., B.App.Sci.(Osteo.)
My love for Osteopathy began after injuring myself when I was younger competing in gymnastics. I loved the hands on holistic approach of Osteopathic treatment. I completed my osteopathic training at RMIT in Melbourne and have since made the move to Perth.
I have a passion for health and enjoy working with my patients to encourage them to make healthy lifestyle choices in combination with Osteopathic treatment to achieve their health goals. I enjoy using techniques such as myofascial release, Osteopathic manipulation and joint mobilisation.
Outside of Osteopathy, I continue to train gymnastics and enjoy going for runs in new places.
---

DAVID BENNETT
I am inspired when very gentle Osteopathic treatments elicit much larger responses deep within a patient's own body. When this happens, a patient's body has become more active and empowered within a self-healing process. If the equivalent of a gentle whisper was to help someone remember their health within, and their body felt more alive and vibrant as a consequence – this would be my preferred treatment method. For me the gentler the better.
Over the past 20 years of Osteopathic practice, I've had a natural affinity for the Biodynamic Cranial Osteopathic treatment method. This is a quiet bioenergetic approach, which utilises subtle sensing/listening – with little to no external force. Treatments involve resolving any history of trauma being held deep within the body tissues. Trauma resolution is achieved through increasing internal awareness, interconnectedness, and the resynchronisation of structure and function. Greater awareness allows for the tissue memory of past traumas to arise and resolve through the body's own self-regulating and self-healing capacity. This self-healing principle is at the heart of Osteopathic Medicine.
Occasionally a firmer treatment approach is required. In this case, I use an anti-gravitational structural method. Treatments aim at creating more open mechanical space and vertical height within the entire body (from the head to feet). Structural treatments will predominantly utilise articulation, myofascial release, long-axis impulse release, spinal and joint manipulation