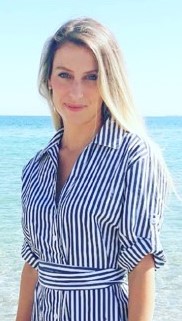 Kinesiology with Lily
Dip. Kinesiology
Accredited ATMS member
Lily has always had a passion for holistic healing, self discovery and empowerment. Initially drawn to curative movement, yoga and reiki then more recently completing her Diploma in Energetic Kinesiology.
Her focus is to support clients to transform their difficulties into inner strengths, to work through the subconscious mental and emotional issues that cause stress and tension within the body and support the release of these energetic blockages to enhance inner peace.
A kinesiology balance is a powerful and relaxing way to improve your wellbeing and your experience of life and requires no effort on your part, only an investment in some time to just be and honour the unique person that you are!
Through regular kinesiology balances you will find that you make lasting and positive changes in your mental, emotional and physical health.
When I am not practising kinesiology I enjoy yoga, swimming or walking by the ocean with my beautiful mermaid daughter Sapphire, and sharing food with family & friends.
Everything is energy and that is all there is to it. Match the frequency of the reality you want and you cannot help but get that reality. It can be no other way. This is not philosophy. This is physics. – Albert Einstein.
Lily is very respectful and creates a safe space to explore my health concerns. I really feel her care and warm hearted nature. I have noticed clear improvements in my moods and outlook over the last few months of kinesiology sessions.-Grace, South Fremantle.